WHO WE ARE
Nabasa and Company Advocates is a highly specialized law firm based in Kampala, Uganda.
We provide top quality advice on corporate and commercial law for everyone from big companies to start-ups, and we are a go-to for international firms and clients. Our structuring input is as valued by our clients as our speed of execution.
Since the establishment of our firm, we have relentlessly focused on doing what we do best, delivering innovative and practical solutions to overcome the legal and business hurdles our clients face.
Our firm's expertise includes Company law, Banking and Finance, Real estate, mergers and acquisitions, Investment law & advisory, Tax advisory, Capital markets, Insurance law, Estate planning, Employment law, Intellectual property, Telecommunications & Media Law, and Land transactions.
We are incredibly proud of the client focused culture that pulses through our firm. Aspiring to be great at our legal practice and better than the day before, is both our individual and collective pursuit and underpins everything we do.
VISION
Our vision is to build dynamically our service provision, leadership position, and be the full-service commercial law firm of choice for local, regional and national corporate and institutional clients who desire strong, knowledgeable, and responsive representation in Uganda, East Africa, and Africa at large.
MISSION
Our mission is to provide superior service and legal counsel to corporate, institutional and individual clients.
We develop results-driven solutions to help our clients grow, manage risk, and protect assets; and serve as a strong, responsive advocate for their interests in Uganda and across the borders of the East African region.
Meet Our Team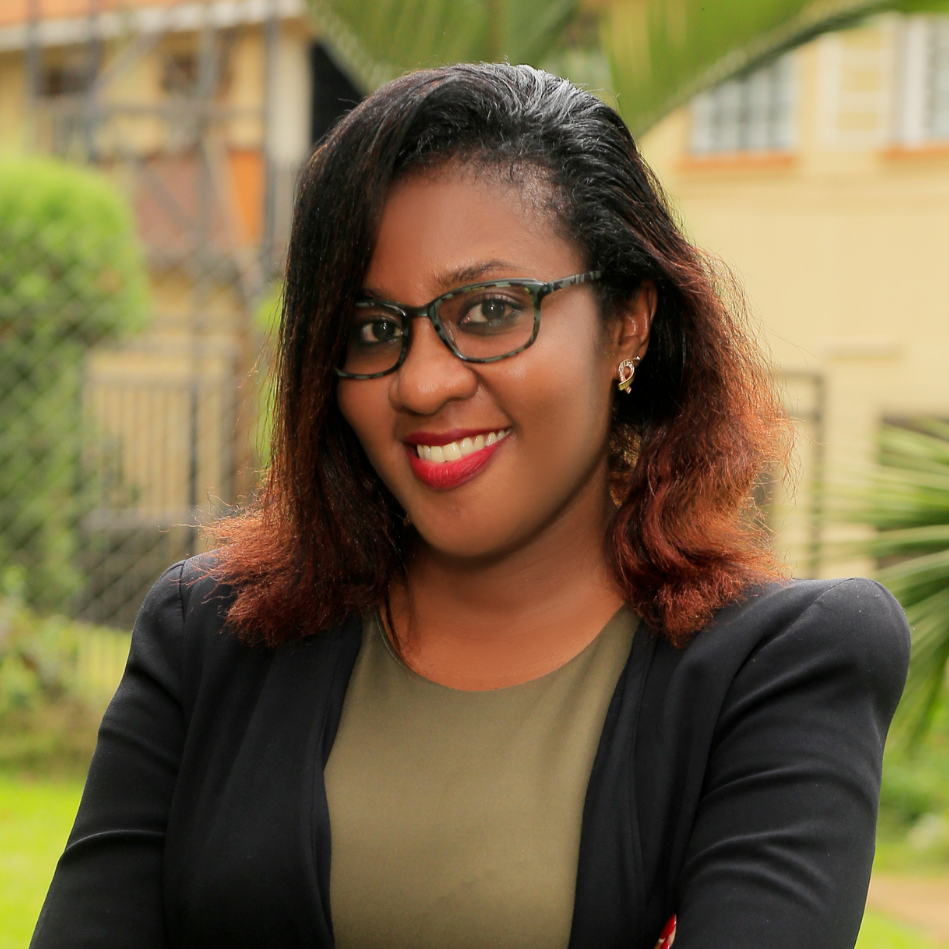 Edna Ruth Ninsiima
Partner
Edna is an Advocate of the High court of Uganda and also the High Court of Kenya. She holds a Bachelor's Degree in Law (LLB) from Uganda Christian University, Mukono. She also holds a Bar Course diploma from the Kenya School of Law.
She is an experienced In-House Counsel with a demonstrated history of working in the commercial and corporate industry, and the information & technology sector.
Throughout her legal career, Edna has built up a large and lucrative law practice. She has a rare faculty of seeing the crux of any legal problem however complicated the facts might appear and she is wondrously quick in examining the law and untangling the facts of a case or controversy.
She is skilled in Commercial transactions, Conveyancing, ADRs, Legal Writing, and Legal research.
She holds a post-graduate diploma in Legal Practice from Law Development Center, Kampala.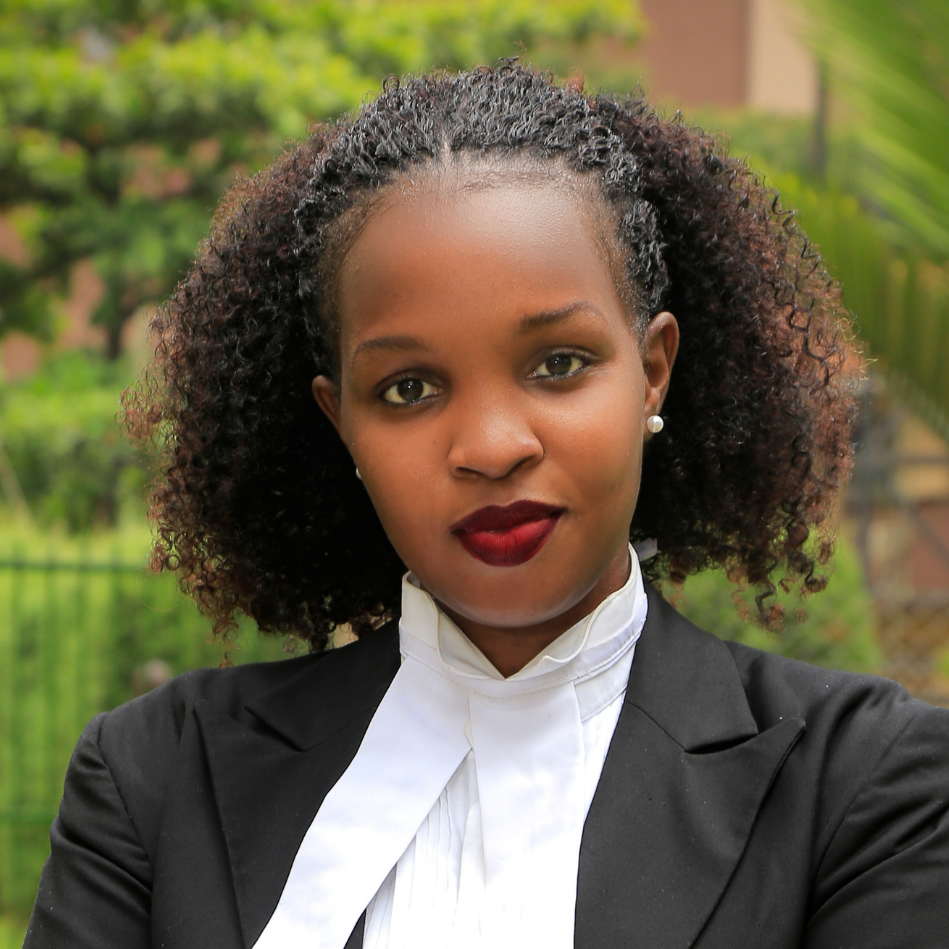 Martha Bagaaya Mugenyi
Legal Associate
Intellectually upright and superbly educated, Martha presents herself as a legal diamond in fields such as corporate law, Commercial law, Human rights, Mergers and Acquisitions, Investment Law, Estate planning, Revenue & Taxation, and Information & technology law.
She manifests a high respect of the law and profound knowledge about its applicability. She is lucid in expression, convincing in logic, and deeply learned in legal principles.
Prior to joining the firm, Martha worked with the Uganda Communications Commission (UCC), where she gained invaluable experience in the area of Communication and Media law.
She is an enrolled Advocate of the High Court of Uganda.
Martha holds a Bachelor's Degree in Law (LLB) from Makerere University, and a Diploma Legal Practice from Law Development Center (LDC)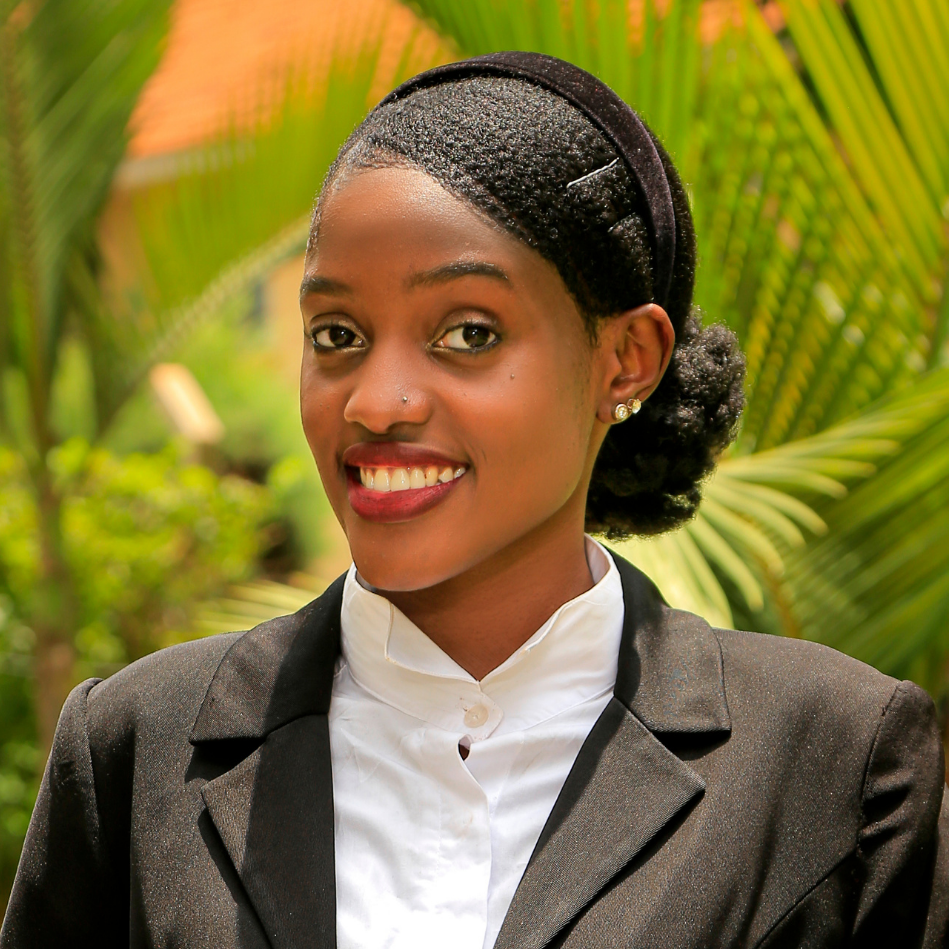 Sheba Percy Ganyana
Legal Associate
Sheba is an Advocate of the High Court of Uganda with considerable experience in Corporate & Commercial legal practice, Intellectual Property Law, technology & media law, Property Management, Land transactions, Investment law, Banking & Finance, and humanitarian law.
Sheba is an upright and industrious lawyer, yet with a sense of proportion and values that enable her her to see straight through into the real and vital legal problems in question, and to properly apply the tight and sound legal principles.
She worked in legal department of Airtel Telecom Uganda where she executed her legal duties to the fullest extent.
Prior to joining the firm, she was a Legal Associate at KTA Advocates.
She is currently the Head of Partnerships at the Young East African Aspiring Lawyers Network (YEAAL), an organization dedicated to educating and supporting young lawyers, law graduates, and trainees from East Africa in building their careers in law.
She holds a Degree in Law from Uganda Christian University Mukono and a Diploma in Legal Practice from LDC.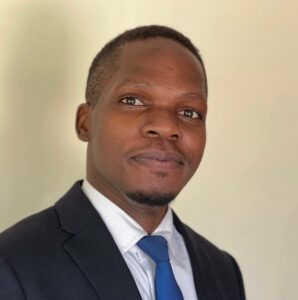 Francis Muwonge
Junior Associate
Francis Muwonge is a junior Associate at Nabasa
& Co. Advocates with profound interest in
Corporate and commercial law, Alternative
Dispute Resolution(ADR), International Trade
law, Domestic and International Tax law, Data
Protection and Cyber Security, Human Rights
and Family law.
He has written and presented papers in various
international workshops and seminars including
those Organized by the Federation of Gujarat
Industries (FGI).
Francis Muwonge holds an integrated bachelors
degree in Commerce and Laws (B.Com LLB)
from Parul University, Vadodara Gujarat-India.
While at law school, he participated in several moots like India's esteemed Henry Dunant Moot Competition by the Indian Society of International law (ISIL).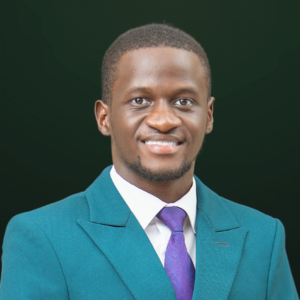 Aziz Kitaka
Junior Associate
Aziz holds a Bachelor's Degree in law (LLB) from Makerere University School of Law and he graduated, magna cum laude. He also holds an Advanced Diploma in Media and Social Media Law from The Honorable Society of Kings Inns which is Ireland's oldest legal institution and School of Law.

He works with the team to help clients address and solve challenges which arise during transactions in corporate situations. Together with the team, he is actively involved in assisting and advising clients in areas such as Land law, Company law, Tax law, debt collection, domestic relations, Intellectual property law, Social media law, Procurement Law, and providing assistance in seeking approvals and registrations with various regulators and authorities.

With a keen understanding of the legal challenges faced by businesses and individuals in the digital age.
Aziz is also recognized for his ability to stay up-to-date with the latest developments in media and social media law and policy, and his commitment to advocating for his clients' rights in this rapidly evolving landscape.

He has authored different law Articles and his writings demonstrate a studied craftsmanship, deep in preparation, logical in analysis, and decisive in their tone.

Aziz also works with the Uganda Law Society which is the National Bar Association for lawyers in Uganda.
He has served on different Uganda Law Society Committees such as the Annual Law Conference 2021&2022 Committee, The ULS House Fundraising Committee, the Young Lawyers' Mentorship Series Committee, and the ULS Rule of Law and Publications Department.

He has appeared on different Uganda Law Society Appreciation lists such as the Annual Law Conference Appreciation List 2022, and the ULS HOUSE Appreciation List 2021.

On the side of Legal Academia, Aziz is part of the strategic team behind the preparation for the establishment of a Law School at the Uganda Technology and Management University where he will be acting as a Teaching Assistant.